Work happens in teams. And the best leaders get their teams working brilliantly! We look at some ways in which you can make this happen.
What we'll cover:
Focus on team outcomes

Team goal setting

Team performance reviews
High performing hybrid teams
KEY TAKEAWAYS
Try the 'tight-loose-tight' approach to help you focus on outcomes and give your team autonomy
Take a collaborative, agile, process lite and aspirational approach to team goal setting
Regularly review how things are going and celebrate wins, (and failures!)
Make time on your team meeting agenda for learning something new as a team
Adapt the way you work as a team so that everyone, wherever they are can perform their best

TIME FOR SOME REFLECTION
Setting team goals
Reflect on the tips for how best to set team goals for your people. What are the areas you think you might struggle with the most – for example, working in sprints or maintaining asynchronous records?
Think about your specific challenges and how you might overcome them.
You'll find additional exercises in the Programme workbook.
Tips
Use the longer-term company goals as your focus
Go process lite. What? Why? How?
Set fewer goals
Work in short sprints
Keep asynchronous records
Looking for some conversation starters to help you run learning sessions for your team? Flip the card to see some suggestions.
1. What are your first thoughts on this? (Podcast, video, article, book, chapter etc.?)
2. What is the number one take-away from this?
3. This is what I learnt …
4. Did you learn anything new that could be useful to you?

OTHER RESOURCES YOU MIGHT FIND USEFUL
Work happens in teams and as a leader, it's important for you to help your team set their goals and objectives together.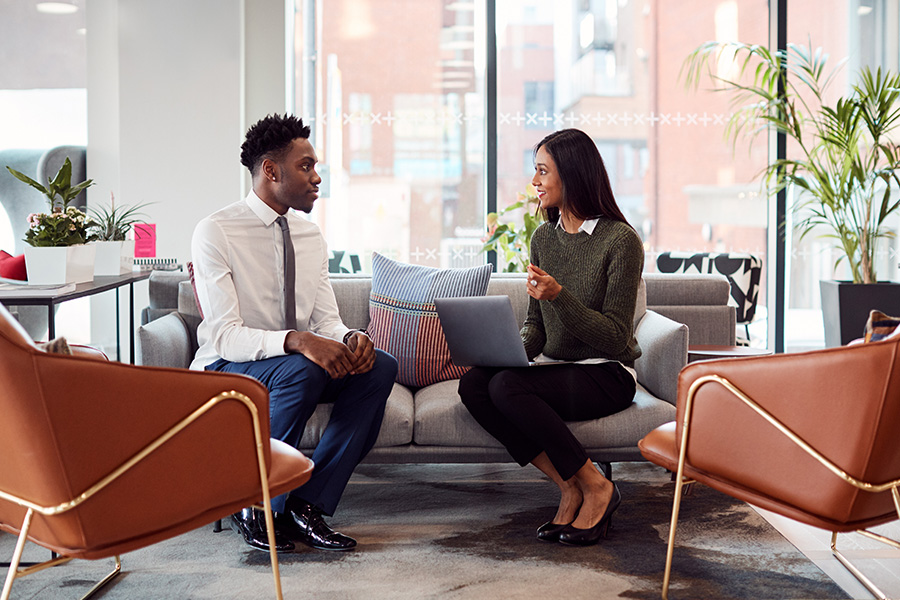 The Team Meetings Toolkit gives you tips and the latest leadership practices, ideas on the right questions to ask, and meeting starters to help you run different types of team meetings.
To make hybrid working effective, we need to reduce 'proximity bias'. This 5 minute video looks at how.
Got questions?
Live chat is available at the bottom right of your screen. Feel free to ask any questions. We're here to help!