Even if you're stuck with annual appraisals in your organisation and can't do much about it, it's still important to know why it doesn't work well in today's disrupted world and acknowledge that there are things you can do to help you improve the performance of your team members.
What we'll cover:
Why annual appraisals don't work
A new approach to performance management
Two types of performance conversations

Check-in's
Difficult conversations
KEY TAKEAWAYS
Even if you can't change the way your company does appraisals, you can still use the tips and advice we've given you, right alongside your company's existing approach
Performance management is not an annual process
Have regular check-ins with your team – let them own/lead the agenda
Nip poor performance in the bud!
Try out a few conversation starters from our "Conversations Toolkit"

TIME FOR SOME REFLECTION
Having a check-in
Take a moment to think about our tips on how to check-in with your team effectively. Which parts do you think might be tough? Maybe it's making sure everyone does their part, squeezing these chats into your busy schedule, changing your style for different team members, or acting like a performance coach.
Consider what specific challenges you might face and how you could get around them.
Don't forget to check out the additional exercises in your Programme workbook.
Tips
They are short, can happen anywhere and are informal
You don't need to keep records unless you or your team member wants to
Listen more than you speak
Encourage your team to take accountability of their performance – they ask for the check-in and set the agenda
Everyone in your team will need a different level of support, so ask them how often they would like to meet
New starters in your team will probably need extra check-in's to help them settle in.
Looking for some conversation starters to help you have a check-in conversation? Flip the card to see some suggestions.
1. What are you working on and how can I help?
2. How happy do you feel about things right now in general?
3. Let's chat about your progress against the outcomes we agreed on last time we met
4. What goals/outcomes are you going to focus on over the next few weeks?

OTHER RESOURCES YOU MIGHT FIND USEFUL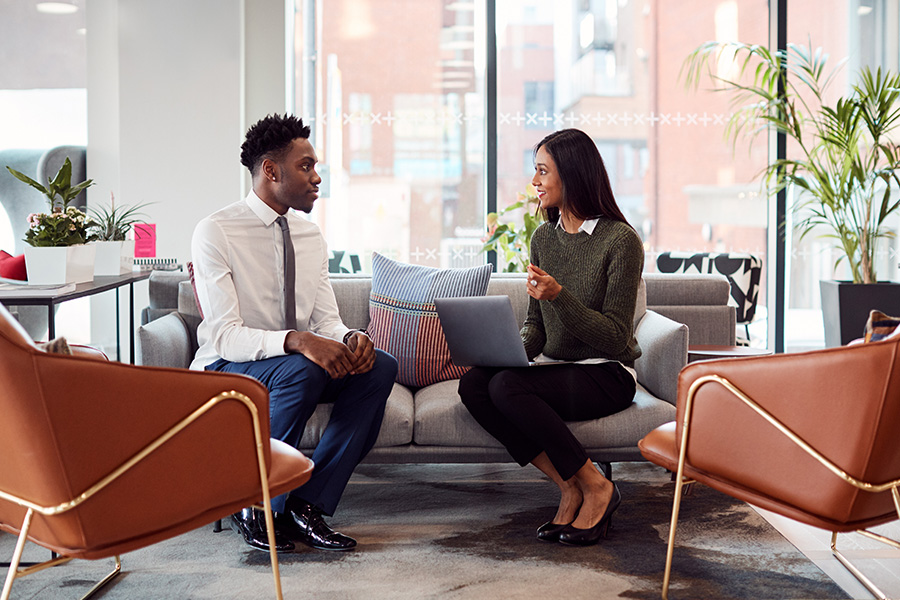 Great people leaders do one thing regularly – they check-in with their people. We've got some tips and conversation starters to help you.
We look at why the 'difficult conversation' is important, what hinders you from having it and how to make it less painful with our tips and conversation starters.
We're here to help you move to a more modern and progressive approach to performance management.
Got questions?
Live chat is available at the bottom right of your screen. Feel free to ask any questions. We're here to help!