As leaders, if we are going to enable our people to be more agile, productive, collaborative and innovative then we need a fundamentally new way of leading them.
We would like to introduce you to the EACH framework – "Employees as Adults, Consumers and Human beings", to help you lead in ways that are more relevant and impactful.
What we'll cover:
Leadership challenges in a disrupted world
An introduction to our unique model EACH© – Employees as Adults, Consumers and Human beings
KEY TAKEAWAYS
Organisational performance is enhanced by moving away from traditional parental, one-size-fits-all, processes.
You can create the conditions for your team to do their best work by:

Showing trust and offering flexibility
Encouraging them to own their performance and career
Obsess about getting to know them and what makes them tick
Having regular human conversations with and about your team

TIME FOR SOME REFLECTION
Encourage your team to take charge of their careers
Have a think about some of the small but mighty things you can do to empower your people to own their career and development.
What two concrete actions can you take to make this a reality?
You'll find other individual and peer reflection exercises in your Programme workbook.
Challenge your thinking to begin putting actual human behaviour at the heart of your leadership approach. Flip the card to see some suggestions.
1. I am comfortable being vulnerable and showing humility with my team.
2. I make sure we celebrate learning from mistakes as well as successes – if we're not failing, we're not innovating.
3. I don't avoid difficult/honest conversations with my team.
4. I can admit to my team when I've made a mistake

OTHER RESOURCES YOU MIGHT FIND USEFUL
The new leadership trends that work in a more disrupted world; treating our employees as adults, consumers and human beings.
Many organisations encourage employees to own their performance and careers rather than you having to do it. Find out how in this short video.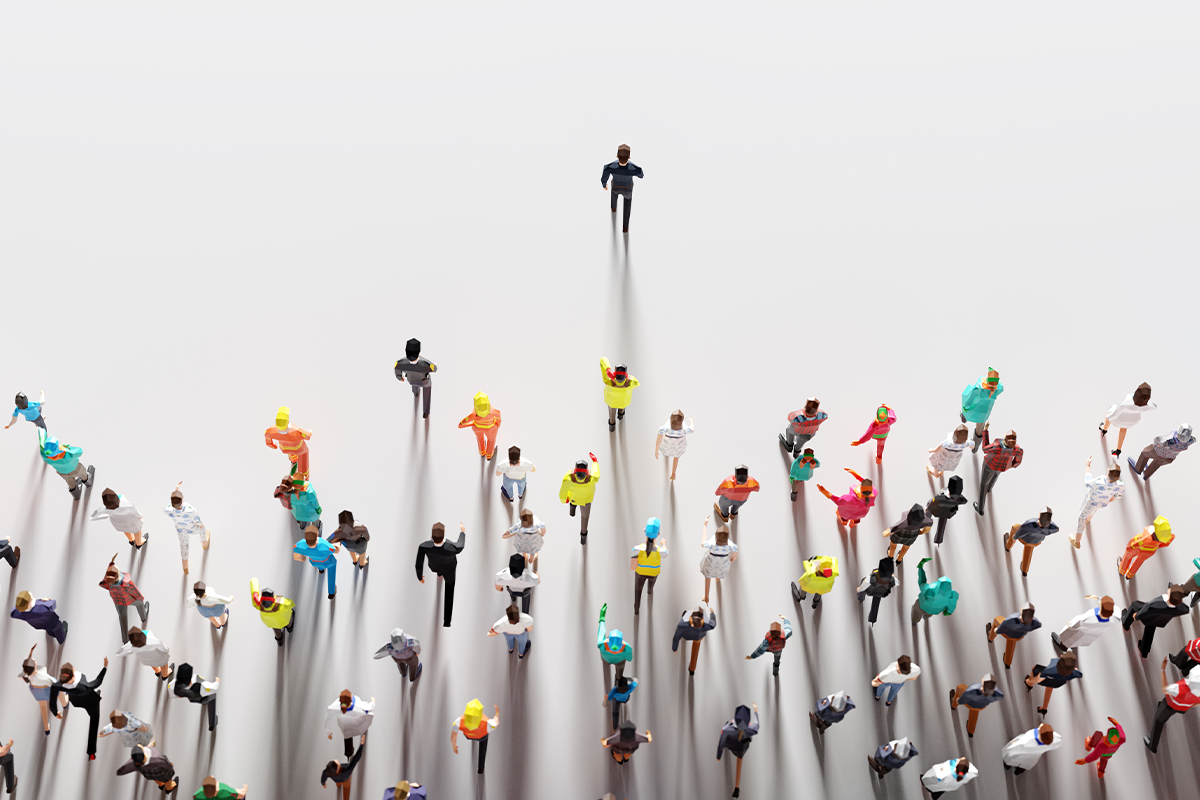 Practical examples of how you can use the EACH Framework to help you lead in ways that are more relevant and impactful.
Got questions?
Live chat is available at the bottom right of your screen. Feel free to ask any questions. We're here to help!