We often think that if we present communications in a logical, structured way and throw in some impressive numbers, it'll hook people in, getting them to embrace change.
The truth is – our human brains aren't exactly wired like that! Great communication is about tapping into that human element that really resonates with us all.
What we'll cover:
Traditional leadership comms
How to communicate in ways that really engage
How to get your team to speak up and challenge
The power of great questions
Download the slides from this Episode.
KEY TAKEAWAYS
Own your communication – adapt it to your own style to make it more human and meaningful
Storytelling is by far the most compelling and engaging way of communicating with your team. Share stories of your wins, your challenges, your motivations etc.
Ask your team what communication would be interesting or helpful for them to hear
Don't feel you can't be honest – your team will want to know the truth, even if it's bad news
Consider the different personalities in your team and how they like to be communicated with – ask each one of them in your one to ones
Don't just talk about the latest quarter figures – connect with your team on a human level – show vulnerability, admit your mistakes, say thank you, ask about Joe's new cat!
Hold short informal comms sessions with a few bullet points of what you want to cover, standing around a desk or over Zoom.

TIME FOR SOME REFLECTION
Harness the power of storytelling to engage your team
Let's explore an example of adjusting to a hybrid work environment, but feel free to adapt it to any relevant topic.
Reflect on the transition to hybrid work, considering the challenges and opportunities.
Write a personal story of your own experience adapting to hybrid work, highlighting your highs and lows.
Emphasise lessons learned in your story from your experience.
Share your story with the team and encourage them to reflect on their own challenges and draw insights from your story.
Facilitate a discussion on strategies for adjusting to hybrid work, incorporating ideas from your experience and their own.
You'll find other reflection exercises in the Programme workbook.
Looking for some questions that will help you improve communication with your team? Flip the card to see some suggestions.
1. How can we improve our team meetings to ensure they are more productive, and engaging?
2. Are there any specific areas or projects where you feel communication could be improved? If so, what suggestions do you have?
3. What can we do to encourage active listening and ensure that everyone's voice is heard during meetings or discussions?
4. What communication channels or methods do you find most effective for sharing information and updates within the team?

OTHER RESOURCES YOU MIGHT FIND USEFUL
This short video looks at the four new trends in leadership comms.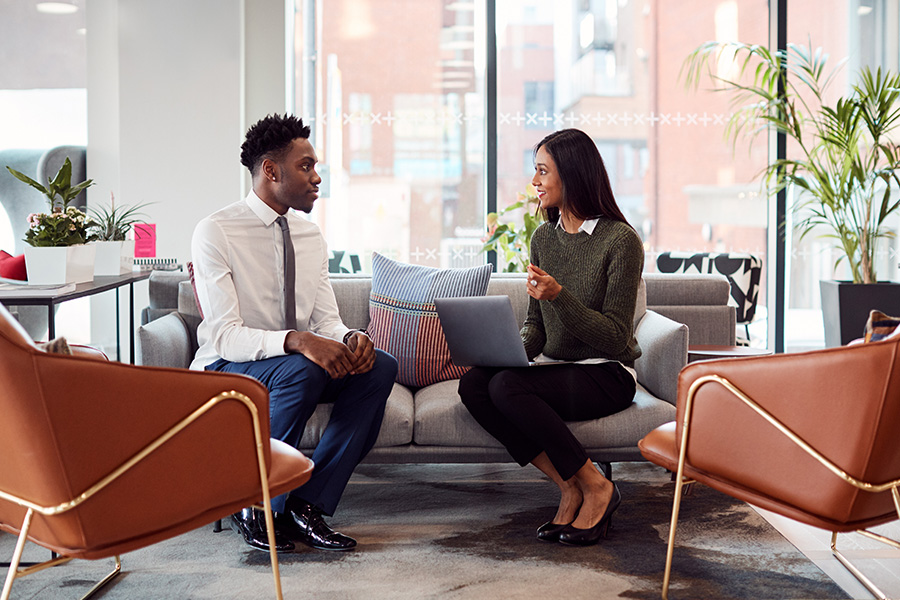 The Team Meetings Toolkit gives you tips and the latest leadership practices, ideas on the right questions to ask, and meeting starters to help you run different types of team meetings.
To continue to be agile in this disrupted world, our teams need to be willing and ready to accept change. How can you as their leader convince them to give it a go?
Got questions?
Live chat is available at the bottom right of your screen. Feel free to ask any questions. We're here to help!