Why is it worth thinking about onboarding? Here are two stats that point out the importance of the onboarding process:
Boston Consulting Group reveals that onboarding ranks #2 (after recruiting) with the second highest business impact of all the people management practices in this study. In fact, when we look at companies that have significantly higher growth and profit margins, they typically have an effective approach to onboarding.
Roughly 33% of employees decide to stay or jump ship within their first 30 days of employment.
What we'll cover:
Why it's worth thinking about onboarding
What are the key onboarding trends
KEY TAKEAWAYS
Onboarding is one of the most important elements of the employee lifecycle – a real 'moment that matters'.
Great onboarding starts before their first day and is all about creating a sense of belonging and is led by employees themselves.
Onboarding can be a great source of insights about your new starter that can help you lead them more effectively.

TIME FOR SOME REFLECTION
Questions to ask your new hires
Try out the following three questions with your new hire during their onboarding process:
If you were being managed by you, how would you do it?
What frustrated you in your previous role?
What's the best reward or recognition you have ever had at work?
Capture and review your learnings from these conversations. Did the answers provide valuable insight about the new starter? How did you apply the information you gathered? What more might you want to learn about a new starter to help manage them better?
Check out the other reflection exercises in your Programme workbook.
Looking for some conversation starters to help onboard new starters? Flip the card to see some suggestions.
1. What can we avoid/do differently to make sure you settle in?
2. How do you like to solve problems? Just be left to get on with it, or lots of check-ins?
3. If you were managing you, how would you get the best out of you?
4. What's the best reward or recognition that you have had at work?

OTHER RESOURCES YOU MIGHT FIND USEFUL
We all want to give our new people a great onboarding experience so get cracking with these top tips.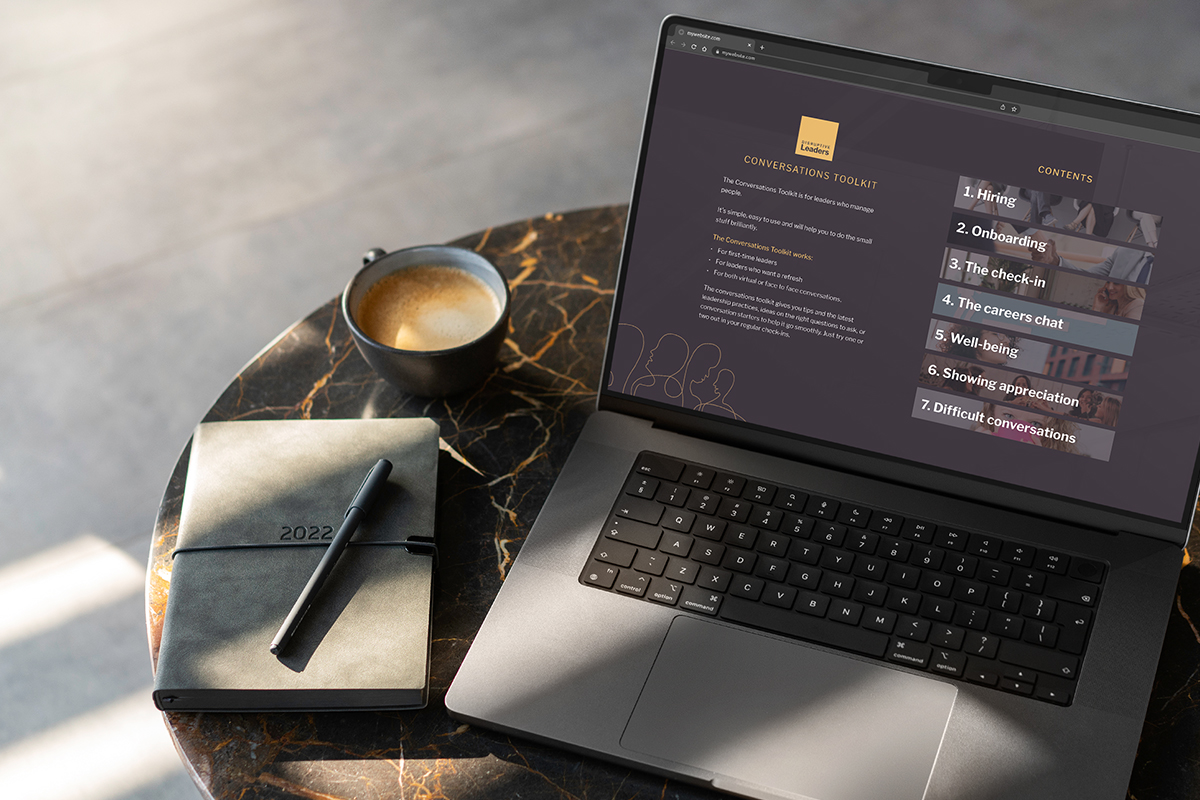 The conversation toolkit is for leaders who manage people. It gives you tips and conversation starters to help you do the small stuff brilliantly.
This short video gives you the latest trends for a great onboarding approach.
Got questions?
Live chat is available at the bottom right of your screen. Feel free to ask any questions. We're here to help!